Getaway on the Rideau with Nightly Live Music
Steeped in heritage, nestled in the heart of the Rideau, the Municipality of Westport is a welcoming small village that's big on community.
Nestled in a pretty little valley, the Village of Westport is scenically located along the Rideau Canal at the west end of Upper Rideau Lake. Explore the very best this region has to offer on a 2-night getaway that includes accommodations, entertainment and the great outdoors. 
Your base for this getaway will be the historic Cove Country Inn, located in a beautiful grand old home along the waterfront. While you'll sleep in complete comfort and enjoy easy access to the shops and restaurants of Westport village, the Cove Inn isn't your typical country stay. In the evenings, your host brings in nightly live entertainment, turning the Cove into an eclectic waterfront music venue that draws both tourists and locals.
*Take advantage of Ontario's 2022 Staycation Tax Rebate, up to 20%*
3 Days/2 Nights - $298/couple CAD
(We) had a marvellous time at the Cove Inn in Westport last weekend.  We thoroughly enjoyed ourselves…We enjoyed an evening of music and food on Saturday night.  The location was lovely, and I took advantage of the opportunity to go for a hike on Friday and Saturday and Sunday mornings.  Excellent proximity to the Rideau Trail and to Foley Mountain.  Westport is also conveniently situated in the Rideau Lakes area, and Ioanna and I visited Newboro, Jones Falls, Lyndhurst, Perth, and Gananoque.  The region has a great deal of charm. The room was very comfortable and clean (although housekeeping did not enter the room during our stay – not sure whether they keep their distance because of COVID).  Overall, we had a wonderful weekend, and we would definitely consider returning. 
Just want to say how much we are enjoying the Cove Inn. We have been made very welcome by Maureen. We have a lovely suite with a view of the upper Rideau Lake.  Westport is very quiet at this time so we have taken advantage of the live music each night whilst enjoying dinner.
We thoroughly enjoyed our stay at the Cove Inn. Beautiful room and lounge with the fireplace, loved the simple elegant furnishings and decor. Seamus was fabulous and helped with everything. Breakfasts were very good. We enjoyed putzing around the town and also a few of the surrounding towns. The freezing rain precluded snowshoeing so we just relaxed and enjoyed ourselves. We saw several families of deer crossing the River which made our day. Definitely a place to return to and enjoy their entertainment and the warmer weather! Thanks for all your help in organizing this. 
Our Partners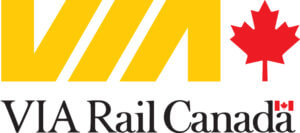 Landsby is a Preferred Partner with VIA Rail – take the train to Smith's Falls to enjoy this experience. Contact us to add your rail tickets.
Book an experience with Landsby and benefit from our preferred car rental agreements with Enterprise/National:
Special contract rates
Ceiling rates or 10% off best rate for National Car Rental
5% discount for Enterprise Rent-A-Car
Complimentary membership in National's Emerald Club®
Free additional driver
Primary Location
Westport/Smith's Falls, Ontario
Departures
Rates will increase for stays after May 1, 2022. Please ask us about availability.
Included:
2-nights accommodation in a Standard Room
Foley Mountain Pass
Not Included:
Taxes
No meals are included
Anything of a personal nature or that is not mentioned above
Pricing Details
Add to your cart above - each one is for 2 people
The price listed is per couple
Once purchased, please contact Landsby to confirm your dates and availability
Optional Extras:
Upgrade your stay to the Deluxe Room
Description
Check into the historic Cove Country Inn where you will enjoy comfortable accommodations in a beautiful setting. Relax in your room or enjoy one of the comfortable spots in the lounge. The Inn is located right in downtown Westport, a delightful village with many unique places to discover.
Spend your days in the historic village, where unique shops and fun boutiques mingle with delicious restaurants. The harbour is a great place for a walk and makes for some memorable photographs.
For even more scenic views, head to nearby Foley Mountain, an 830-acre conservation area just a few minutes outside of town. Passes for two to the Foley Mountain Conservation Area are included with your stay. Outdoor enthusiasts will love the trails, which offer hiking year-round as well as cross-country skiing and snowshoeing when conditions allow. You'll discover incredible vistas as you explore this UNESCO-recognized region. Be sure to check out Spy Rock Lookout, a cliff-edge granite ledge that overlooks the village of Westport and the surrounding Frontenac Arch Biosphere. The granite below your feet is a billion years old and the ridge you'll be standing on was formed when a transport-truck-sized crater slammed into Earth not too far from this spot about half a billion years ago, causing earthquakes and land shifts in the area. The land below the ridge fell away, creating this incredible panoramic view that is a must-see. The walk to the lookout is short from the parking lot.
In the evenings, the Inn offers a cozy place to relax and enjoy incredible food and live music. From Blues to Jazz, Rock to Folk, Country to Bluegrass, the Cove brings in amazing musicians from all genres. On warm nights, live music can be enjoyed outside. During the colder months, music is offered in the lounge, where you can enjoy a warm or cold beverage. The onsite restaurant serves breakfast (included in your stay), as well as lunch and dinner.